Halperns' 2019 South Florida Culinary Showcase
Halperns' Steak & Seafood is proud to host their 2019 South Florida Culinary Showcase on Tuesday, September 10, 2019, from 12 pm to 5 pm at the Broward County Convention Center.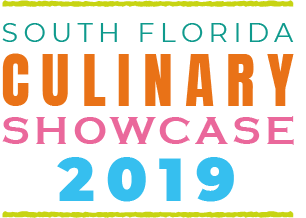 Broward County Convention Center

1950 Eisenhower Blvd, Fort Lauderdale, FL 33316
Over 100 of our select vendors, farmers, growers, ranchers, and fisherman provide tastings to give you the optimal chef-centered educational and decision-making experience. This streamlined show format has proven beneficial for both our vendors and invited guests, allowing one-on-one discussion and negotiation, "showcase only" special pricing and preview of the highest quality and latest trends in the culinary world.
This is an invitation-only event and not open to the public.  Space is limited, and registration has closed well in advance for the last seven years.
Your registration is non-transferable.  To reserve a space for you and your guests at this prestigious event, please click on the Register Now button below.
[ESPRESSO_TICKET_SELECTOR event_id=3415]