Interview with Chef Ryli Vissers from The University of Notre Dame
What was your path to the Chef that you are today?
I grew up in Appleton, Wisconsin surrounded by Midwest comfort food. Stews, braised meats, fried fish on Fridays, prime rib Saturdays and broasted chicken Sundays. I love the way food brings people together. When I was 16 I washed dishes in a restaurant. I was always watching what the line cooks were doing. One day a line cook called in sick and I was asked to step in and that was the start! I then worked in a bakery for several years and learned to create fresh, hearth baked bread, delicious pastries, & laminated dough. I'm a graduate of Fox Valley Technical College in Appleton, Wisconsin. The teachers at the program provided us with real life skills not just culinary skills. They gave us great knowledge to hit the ground running. Once I graduated I then started doing cooking competitions around the country. A judge at one of the events was the Chef here at Notre Dame. He asked me to come see him and the rest is history. I have been with the University for 4 years now, starting out as a cook for the football team and by the end of my first year I was a Sous Chef in Catering. By the end of my first year in Catering I became the Chef de Cuisine ultimately responsible for all hot and cold food.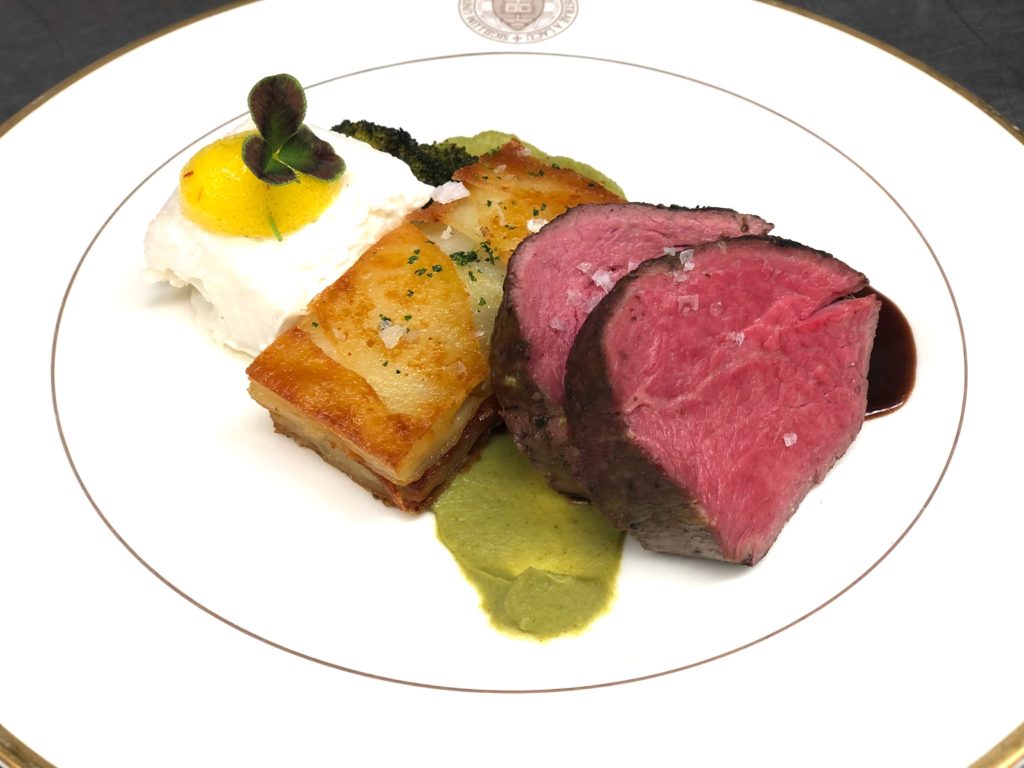 You manage the Catering arm of Notre Dame. What does that look like? We have an online menu that guests can choose from but that is really just a guide. The sky's the limit with what is available. Many of our events have menus that have been custom designed for our guests. For example, we cater to 7 different Corporate Trophy suites during game day weekend, a picnic for 18,000 people or an exclusive 9 course tasting menu for 10 guests. Most of our cuisine tends to be high end and tailored for special occasions.
Where do you get your inspiration? From past experiences, my childhood, the early stages of my culinary career, doing competitions and the people I'm surrounded with. I also continue to do educational stages at Michelin star & James Beard award-winning restaurants. I seek out Chefs I'd like to learn from and ask if I can stage and see kitchens. I gain much knowledge working side by side with chefs, prepping and taking notes and seeing what discipline is installed into their operations to be some of the best around.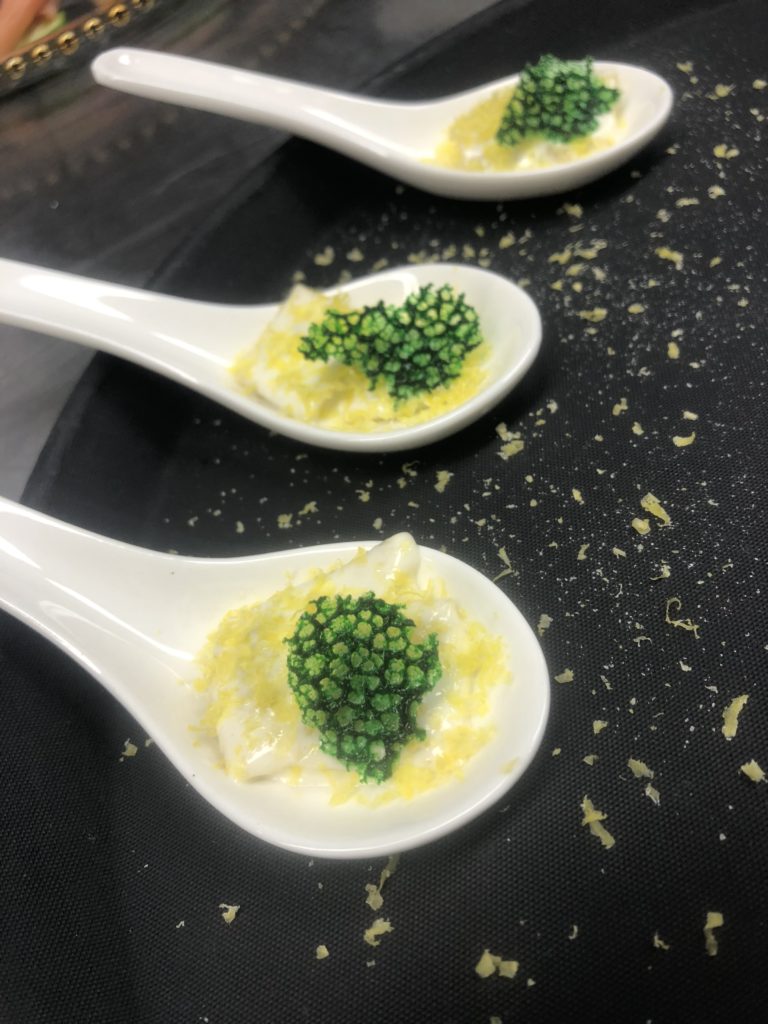 How does Halperns' fit into your vision? Halperns' attention to detail and quality of their product fits perfectly with our vision. Perfection from start to finish…and that is how I like to do things myself. We receive nothing but quality products from Halperns'.
How does Halperns' support you?
The direct support I get from Halperns' is unlike any other company I deal with. Daily conversations and a fluid relationship, from pictures of our speciality products when they are being cut at the plant to exposing some of the food we cook and posting on social media.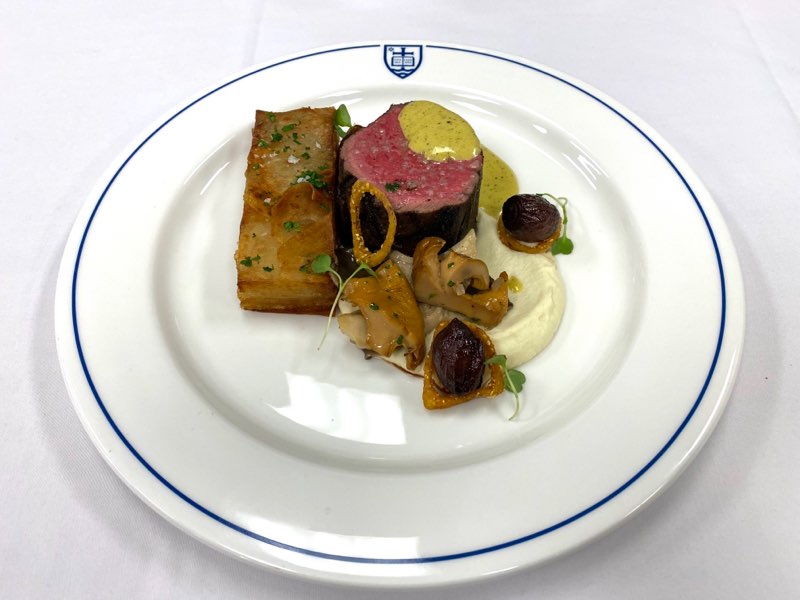 How do you keep a happy kitchen? I try to keep the cooks on their toes by bringing in new products and introducing different techniques all the time. They like a challenge…it keeps them motivated & interested. Currently we are working on an in house fermented hot sauce program, everyone is taking pride in getting to create their own hot sauce. But more importantly creating an environment that is contagious to be around where people are happy and cooking delicious food.
What are you thankful for in relation to your career? I'm thankful for the opportunity given to me by Notre Dame. They have allowed me the space to make mistakes and learn from them. I grow and learn with the organization everyday. That is very hard to match. The knowledge I have gained in my 4 years with Notre Dame I believe would have taken me 12 years somewhere else. I think the chefs I've worked with and work with now have impacted my career to. All of them are hard working professionals dedicated to the craft and that has rubbed off on me. I'm also thankful for my education at Fox Valley Technical College. That experience and those teachers impacted my life not only as a chef but to become a better person. They gave me all the tools to be the best version of myself everyday.