Pork has made great gains in popularity. Halperns' selection includes products from first producers, as well as boutique farmers and all-natural selections from heritage breeds including the Berkshire, Chester Whites, Old Spot and Durocs breeds, which are known for their superior marbling and tenderness. We process a tremendous amount of pork in our cut shop from frenched pork chops and country style ribs to portioned shanks and many other specialty cuts.
Below we give you more specific information about our product offerings and the variety we make available for you and your customers. Should you have any questions please do not hesitate to ask Halperns' representative for more information. In addition to all of the various box in, box out items listed below, we process a tremendous amount of pork in our cut shop. Should you need frenched rack chops, country style ribs, portioned shanks or any other specialty cuts just let us know.
Halperns' Commodity Pork
Products available box in and box out are:
Sausage Patties
Sausage Links
Fat Back Salted & Unsalted
Suckling Pigs
Shanks
Cushion Meat
Boneless Butts
Bone-In Butts
Bellies, skin off
Pork Loin B/In Tender In c/c
Pork Loin Tender Out c/c
Pork Loin Sirloin End Roast
Pork Racks 10 Bone
Pork Loins Boneless c/c
Pork Back Ribs Danish 1/Dn
Pork Tenderloins
Pork Spareribs 4.3/dn
Pork Loin Back Ribs 1.75/dn
Pork Loin Back Ribs sk/off 2/dn
Pork Bones
Pig Feet
Pork Ears
Pork Stomach
Pork Uteri
Pork Bung
Pork Flat Iron
Ground Pork
Bone-In Smoked Hams
Pit Ham Boneless
Spiral Sliced Ham
Buffet Pork Ham
Niman Ranch Pork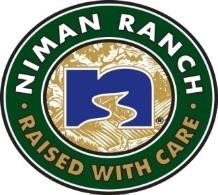 Ahead of the Rest
Niman Ranch's animal handling protocols are the industry standard. The animals are raised outdoors and allowed to root and roam as nature intended.
Superior Breeds
Niman's uses specific breeds in their pork production. Berkshire, Chester Whites and Durocs all are known for superior marbling and tenderness.
Never Ever
Niman never uses and added hormones or antibiotics and the animals are fed a 100% vegetarian diet.
Sustainability
Niman Ranch is the industry leader in sustainable agricultural practices. They use the nation's largest network of US family farmers, supporting a traditional American Way of life. They practice crop rotation and the use of alternative energy sources, ultimately protecting our water supply and preserving the land for generations to come.
The Niman pork products in our inventory include:
Niman Pork Loin Bnls
Niman Pork Loin B/I C/C Whole
Niman Pork Sirloin
Niman Pork Loin 1/3 Loin Bnls
Niman Pork Rack 10 bone
Niman Pork Tenderloin
Niman Pork Baby Back Ribs
Niman Pork Butt Boneless
Niman Pork Leg Skinless
Niman Pork Leg Skin-On
Niman Pork Hindshank, sknls
Niman Pork Osso Bucco 2.5″
Niman Pork Bellies skinless
Niman Pork Bellies skin on
Niman Pork Cheeks
Niman Pork Jowls
Niman Ground Pork
Heritage Berkshire

The Berkshire hog breed dates back to the 1600's, rumored to have been first discovered by Sir Oliver Cromwell who prized Berkshire hogs for their superior meat quality.  During this time, the Berkshire was described as a reddish or sandy colored pig.  Approximately 320 years ago, East Asian black pigs were imported to England where they were crossed with the Berkshire producing the black coat and 6 distinct spots that we see today.  The British Royal family has been dedicated to breeding Berkshire hogs and are known to have herds at their Windsor Castle estate.
Not long after the creation of these black Berkshire hogs, they were sent as a gift to modern day Okinawa.  The people of Okinawa were so impressed by the quality of the Berkshire that they sent some north to Kyushu, now home to the world famous Kagoshima Kurobuta pork and Kobe beef brands.  Within a century of its arrival, the Japanese acquired a preference to the robust, tender, juicy pork and created feeding and animal management techniques that brought out the best tasting pork ever.
Halperns' Southeast Family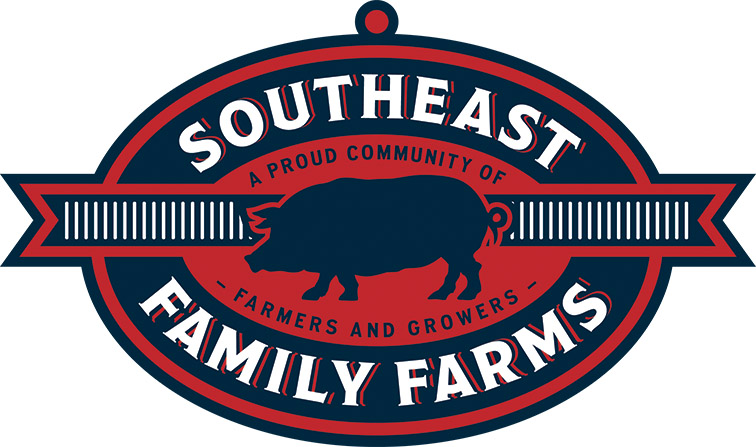 Halperns' Southeast Family Farms Pork is raised naturally in the outdoors in Alabama and Tennessee. We have contracted with several small, local farmers to raise natural, true heritage breeds (Duroc and Berkshire) to support the program. The hogs are treated humanely and with respect. They are never given antibiotics or added hormones and are fed an all vegetarian diet. Try it and see if this is not the best tasting pork you have ever tasted.
The distinction of "Well Marbled" pork lies in the breed. Natural true heritage Duroc and Berkshire breeds produce tender, abundantly marbled, and above all, great tasting pork. These animals are raised naturally in the outdoors in Alabama and Tennessee by a cooperative of small local farmers. These animals are provided everything nature intended them to have and the room to roam and exhibit their natural behaviors. They are never given antibiotics or added hormones and are fed only natural grains. By giving these animals the respect they deserve and the room to nest and forage naturally, they produce the best tasting pork on earth! Be sure to ask your Halperns' representative for more specific information and a current price list.
SFF Bacon Ready Belly
SFF 10 Rib Rack
SFF Boneless Butts
SFF St Louis Ribs
SFF Picnic Hams
SFF Pork Hams
SFF Pork Loin Boneless
SFF Pork Osso Bucco
SFF Pork Bacon
SFF Pork Tenders
Smithfield


Our legendary hams continue to be highly anticipated holiday traditions. In addition, we have an impressive portfolio of products that include bacon, pork loins, pork chops, ham steaks, ground pork, sausage, lunchmeat and more. Anytime Favorites, frozen breakfast sausage and pre-marinated pork tenderloins are our newest solutions for today's busy lifestyles. After all, a hectic world is even more reason why families deserve the flavor of Smithfield.
A long-standing hallmark of the Smithfield brand is attention to detail. Every piece of meat is hand-trimmed and hand-selected with care. In other words, we do things the right way. The authentic way.
Chicago Meat Authority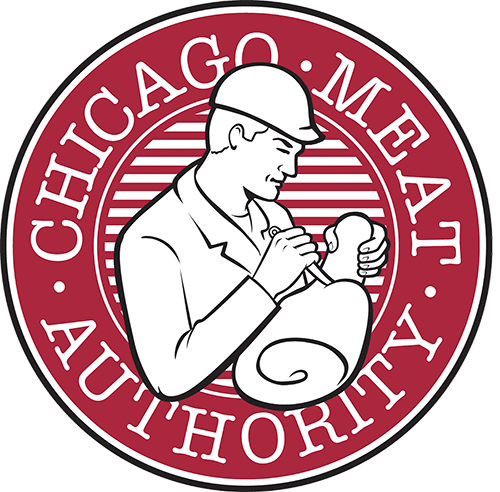 Chicago Meat Authority offers a full line of quality meat products — all trimmed and packed to the industry's highest standards. Their skilled butchers cut to popular portion sizes and specifications, giving leaner, higher-value products.