Halperns' is proud to offer only the highest-quality proteins from suppliers that reflect our commitment to quality and match our drive to exceed your expectations. We manage a consistent supply of "All Natural" and "Sustainable" offerings from our vendors that will keep you on the culinary cutting edge.
Niman Ranch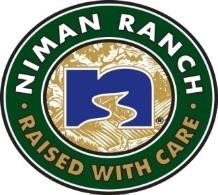 Niman Ranch is more than just a strip steak, a pork chop or a burger. Niman Ranch is a brand name that resonates with chefs and consumers. They take pride in raising animals traditionally, humanely and sustainably to deliver the finest tasting all natural meats in the world. Their product line includes beef, pork, lamb, poultry and specialty items.
Niman Ranch livestock are raised outdoors on sustainable U.S. family farms and ranches, where they are allowed to express their natural instinctive behaviors. They are "never ever" given added hormones or antibiotics and are fed a 100% vegetarian diet.
Harris Ranch Beef Company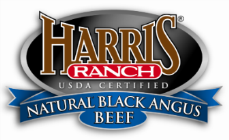 Harris Ranch Beef Company, rich in family tradition, is another option for your premium natural beef program. The Harris Ranch USDA Certified Natural Black Angus Beef is one of the last truly vertically integrated beef companies in the United States. They control the animals' diets of Midwestern corn and locally grown feeds, all tested for pesticide residues and never containing animal proteins. Animal health is closely monitored, and any animal requiring treatment is identified and removed from the program. Their product quality and consistency coupled with our aging standards and exceptional cutting give you what you need to please your demanding customers.
Southeast Family Farms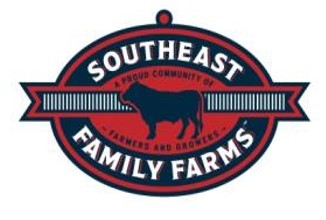 Southeast Family Farms is the most innovative "farm to table" project our industry has seen. The concept is sustainable as it is designed to satisfy the needs of our regions "working" farmer and the needs of our Chefs that are looking for locally sourced, exceptional tasting product. We have built backyard connections with a network of family farmers that are leaders in their respective livestock categories. Southeast Family Farms is a proud community of farmers and growers and the inventive products produced through this program will be a much welcomed addition to your menus.
Joyce Farms Grass Fed Beef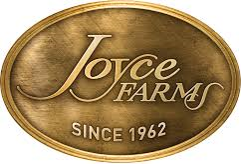 Joyce Farms Grass Fed Beef and their ranchers raise free-range Aberdeen Angus cattle on small family farms and ranches where they graze stress-free on open prairies, pastures and meadows, recreating an age-old prairie environment. They have partnered with regional farmers and ranchers who raise the very best heritage stock and are proud to produce a superior grass finished beef. Those producers agree to raise their livestock under the stringent protocols set forth by Joyce Farms and Dr. Allen Williams who is a champion of the grass-fed beef industry as well as a leader in cutting edge grazing methodology.
Mountain River Natural Tender Venison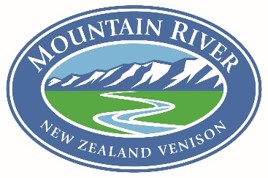 Mountain River Natural Tender Venison from the free range pastures of New Zealand is the gourmet meat for a healthy lifestyle. Farmers in New Zealand recognize the need for a naturally produced, lean and delicious red meat. Natural Tender Venison satisfies the demand for culinary creativity, excellent nutrition, and exceptional flavor. Farmers in New Zealand take pride in what they produce and insist on farming in harmony with nature, not against it. The quality of their product proves it.
Durham Ranch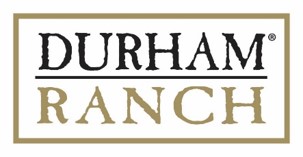 Durham Ranch is one of the nation's premier brands of fresh, all natural, grain fed, USDA bison. Since bison are wild animals, the meat is naturally leaner. It has less fat and calories and more protein and iron than a comparable portion of beef, chicken, or even some fish. Bison is non- allergenic, is raised naturally without hormones, and is very flavorful.
Imported Australian Lamb
Imported Australian Lamb is featured on so many menus these days. Australian lambs are raised on the country's unspoiled pastureland, without unnecessary hormones or antibiotics. The genetics results in a lean, flavorful, all-natural product.
Manchester Farms

Manchester Farms is a second generation, family quail farm located in Columbia, South Carolina. They pride themselves on raising happy, healthy heritage breed quail naturally. They feel that if you give the best love, care, feed and environment, there is no need for antibiotics. Their quail eat a natural diet of grains plus vitamins, minerals and even probiotics.
Joyce Farms Specialty Birds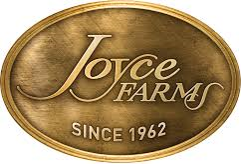 Joyce Farms Specialty Birds, The Chickens, also known as the "Naked Bird" are raised on small family farms in the Piedmont region of North Carolina. They are subject to stringent growing standards, similar to the LaBelle Rouge program in France, with no hormones, growth stimulants, antibiotics, drugs or any other artificial products administered. All Naked birds are USDA inspected and are fed only wholesome natural grains with no animal by-products.
Joe Jurgielewicz & Son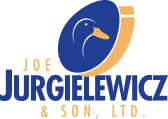 Joe Jurgielewicz & Son continues to provide clients with the finest quality ducks for over 25 years. They use a grow out process that uses local natural grains to bring you a duckling with the perfect ratio of meat to fat. They are leaders in sustainable farming and have their own water treatment facility processing and providing water for irrigation and fertilization.
True North Salmon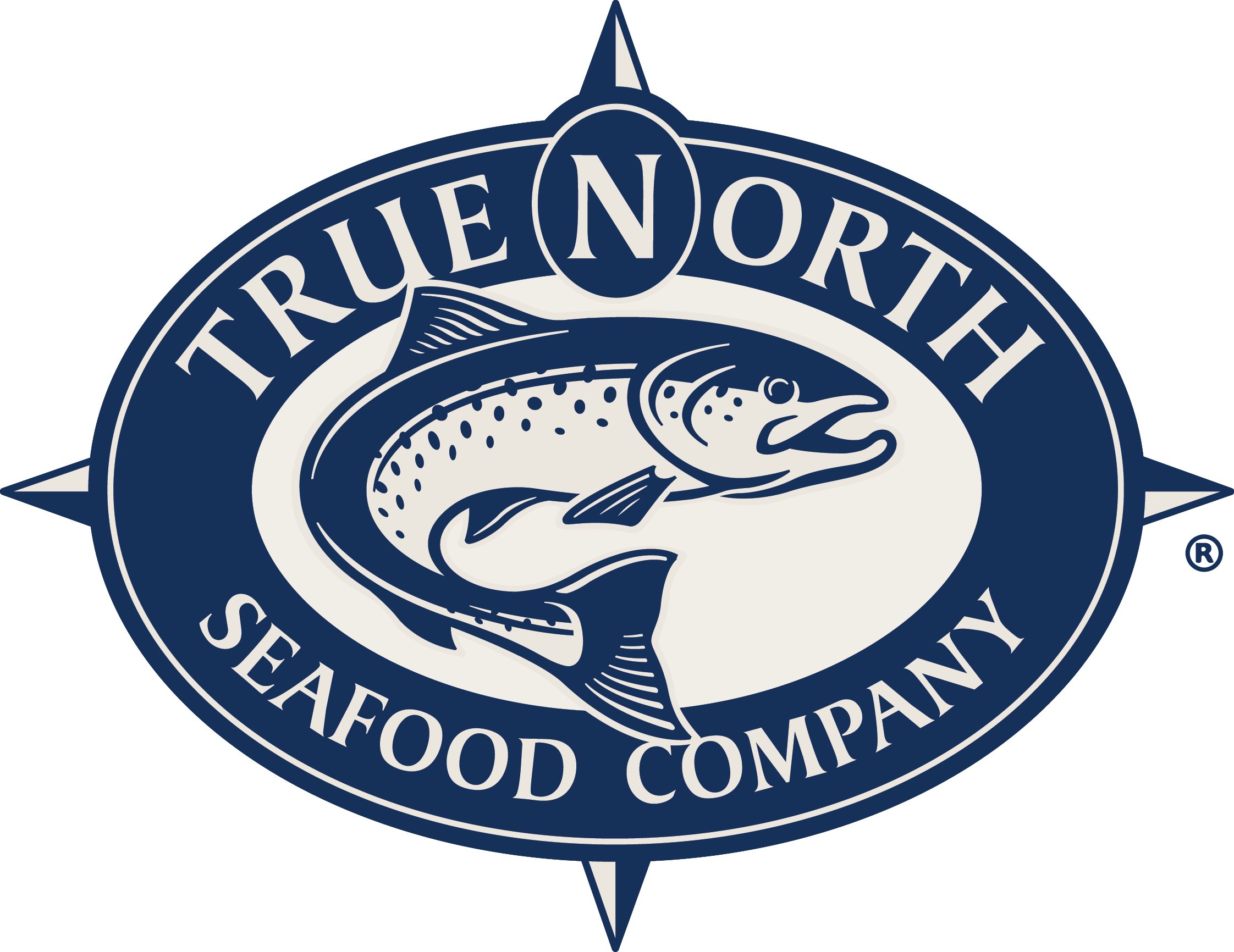 True North Salmon is a true partner in environmental advocacy. Their brand is widely recognized and accredited for their values and dedication to coastal communities. True North's philosophy is built on a "strong grassroots connection to the marine environment, a deep desire to foster environmental stewardship and a commitment to sustainable farming practices".
Sustainable Seafood
Sustainable Seafood is one of our industry's hottest topics. Over the last several years food service has experienced a heightened public awareness and desire to know what they are eating and how these products are grown and harvested. This trend has lead us to more mindful sourcing environmentally responsible product. Halperns' has fully embraced this movement and provides our customers with a wide range of fresh seafood that is harvested from well managed fisheries who maintain healthy species population.
Whether you are looking for a wild caught, hook and line fresh catch or a trademark farm friendly brand, Halperns' is sure to bring a variety of environmentally responsible prizes to your menu.