Halperns' sources and inventories the finest selection of poultry items. from traditional to all- natural and even organic selections. We offer a variety of the highest quality chicken, turkey, and duck products as well as specialty gamebirds. If you are looking for something unique to offer variety and stay ahead of culinary trends, this category generates higher profits and is a creative avenue for chefs.
Our selection of products is ever changing in this category and new things become available so be sure to ask your sales representative for the hottest trends.
Our inventory includes the following:
Turkey
Raw Breast B/I 12-14
Boneless Turkey Breast RTC w/net
Oven cooked Turkey Breast
Turkey Breast Bnls Smoked 8-9
Turkey Breast French Cut
Ground Turkey
Whole Tom Turkeys
Turkey – Whole Hens
All Natural Free Range Turkeys
Commodity Chicken
Random Boneless Skinless Breast
Frozen Traypack Chicken Breast
Whole Baking Hens
Cornish Hens
Whole Wogs
Thigh Meat
Leg Quarters
Ground Chicken
Airline Breast
Split Breast
Whole Wings
Joyce Farms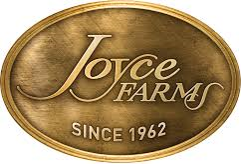 Joyce Farms is a third-generation, family owned and operated poultry, beef, and game producer based in North Carolina. Their mission is to bring back the natural meat and poultry flavors of that past that have been lost due to high-yield modern agricultural practices like factory farming. Joyce Farms animals are raised naturally on small family farms in the Southeast, using traditional, Old World methods free of antibiotics, steroids, hormones, growth stimulants, animal by-products and pesticides. Joyce Farms offers the best tasting heritage poultry, grass-fed Aberdeen Angus beef, and all-natural chicken, rabbit, and duck.
Joyce Farms takes animal welfare very seriously. Their POULET ROUGE™ Fermier and Naked Beef are Global Animal Partnership (GAP) Step 4 rated, and their poultry processing plant has consistently earned a 100% score in animal welfare by a third party auditing company. All of their practices, including breeding, hatching, growing, transportation, humane slaughter, and processing are carefully planned to ensure the animals are well cared for, and will result in a superior eating experience.
Airline Breasts
Cutlets
POULET ROUGE™
Whole Wogs
Semi-boneless Chickens
Split Breasts
Random Breasts
Smoked Chicken Breast
Boneless Thigh Meat
The "Naked Bird"

Tanglewood Farms chicken is different from the factory farmed, mass produced commodity chicken sold today. It is produced for consumers who are searching for a unique chicken that is better in appearance, taste, and quality. Using animal-raising practices of past
generations, practices of past generations, a rigorous quality control program, and a
federally accredited testing laboratory,
Airline Breasts
Cutlets
POULET ROUGE™
Whole Wogs
Semi-boneless Chickens
Split Breasts
Random Breasts
Smoked Chicken Breast
Boneless Thigh Meat
Maple Leaf Farms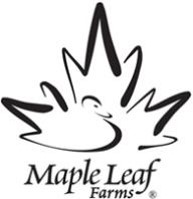 For more than half a century, Maple Leaf Farms has provided premium quality duck products to Foodservice Professionals. Since 1958, their ducks have been raised with pride on independent, family owned farms and reflect the care and commitment of local growers. Today, this family owned company leads the market with innovation, value added duck products or unparalleled excellence and quality.
HOFO Whole Duck
5.5/up Whole Premium Duck
Duck Breast
Duck Feet
Duck Gizzards
Duck Heads
Duck Hearts
Duck Wings
Duck Bones
Duck Livers
Duck Legs
Duck Roasted Halves
Duck Leg Confit
Joe Jurgielewicz & Son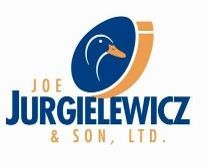 The heritage of Joe Jurgielewicz & Son is now in its fourth generation of raising Pekin Duck. They believe the proof of a conscientious farm operation can be seen and felt in the ecosystem around the farm. Their neighbors depend upon their responsible land stewardship. Jurgielewicz ducks deserve a clean and comfortable upbringing. Our clients are entitled to nothing less than a extremely wholesome product. By attending to these priorities, they have cultivated an environment that produces the most healthy and succulent ducklings in America.
To create that pièce de résistance, the artist will want to begin with a duckling that acts in concert with the culinary preparation. The secret to consistent succulence is the meat-to-fat balance. We patiently raise our ducks in living conditions, which includes both feed & housing requirements, to achieve a perfect meat-to-fat ratio. A happy duck makes for a healthy duck. A healthy duck makes for a tasty duck. A tasty duck makes for a happy chef. A happy chef will be able to produce a fabulous duck dish that will bring their patrons back again & again…& provide the best marketing possible….word-of-mouth. Try these tasty ducks…you will be thrilled you did! Be sure you check with your Halperns' representative on the current items in inventory.
Bella Bella Gourmet Foods
Bella Bella Gourmet Foods represents a group of farms in Sullivan County New York that grow heirloom breeds of Chickens, Poussins, Partridge, Moulard Ducks, Quail, Pintade, Rabbits and Foie Gras. These farms have been producing wholesome and unique poultry for more than 25 years. They are more concerned about raising these birds the "old fashioned way" (humanly and for taste) then mass producing them. Uncompromising chefs have been demanding these products for years now, give them a try.
Foie Gras – Grade A
Foie Gras – Grade B
Foie Gras – "Butters"
Foie Gras – Slices
Moulard Duck Legs
Corned Magret Duck Breast
Magret Duck Breast
Smoked Duck Breast
Smoked Chicken Breasts
Duck Fat
Whole La Belle Ducks