Start the meal off right or satisfy the snacking crowd with irresistible appetizers. These selections save costly prep work and cleanup. Simply heat, make it your own with a signature sauce if you desire, and delight diners with treats that are as easy to menu as they are enjoyable to eat.
Gourmet Kitchen

Founded in 1985, Gourmet Kitchen has evolved from a small catering company preparing handmade appetizers for local chefs, to the leading purveyor of specialty hors d'oeuvres in the country.   They offer a wide selection of gourmet items, including a variety of vegetarian and gluten friendly items, and an assortment of breakfast and center of the plate options. Gourmet Kitchen's commitment to product excellence, personal service, and innovation have made them the market leader in taste, quality, and consistency.  Find out why the best hotels, country clubs and catering operators in the country look to Halperns' and our Gourmet Kitchen Line for solutions to the many challenges faced in today's evolving landscape.

Stuffed Foods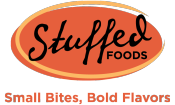 Stuffed Foods has developed a unique line of products that will enhance your menu - from center-of-the-plate to sides, small plates, appetizers, and bar menu offerings. Their traditional culinary techniques, fresh ingredients, and customized machinery enable our customers to create scratch quality and distinctive dishes.
Frutti Di mare Ravioli

Lobster Ravioli

Swiss Chard Ravioli

Butternut Squash Ravioli

Goat Cheese Ravioli

Portabella Ravioli

Chicken Confit & Broccolli Rabe

Short Rib Brasato Ravioli
Impastata Ravioli (Cheese)

Red and Yellow Beet Pineapple

Red, Yellow Beet and Goat Cheese Ravioli

Lentil, Barley, Portabella Burger

Quinoa Burger

Pork Arepas

Chicken Arepa

Cheese Arepa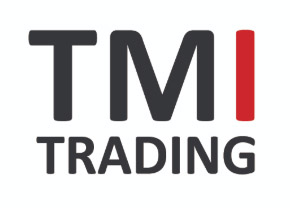 TMI Trading
Founded in 1989, TMI Trading Corp. produces premium Asian foods with over 100 varieties of dumplings, spring and egg rolls, dim sum, and noodles/ wrappers. It is one of the largest U.S. suppliers of high end Asian style appetizers, with products nationally distributed within 
the U.S. and abroad. Its brands include:
Chef One

: Pre-cooked innovative dumplings, rolls, buns and appetizers available in classic, fusion and bold flavors (no MSG, no trans fats & no artificial flavors, and made in the USA)

Twin Marquis

: Quality authentic noodles and wrappers (FSSC 22000 certified, Kosher certified & made in the USA)
With state-of-the-art manufacturing facilities in New York and New Jersey, TMI brings culinary and marketing support to create new and interesting product extensions such as proteins, fried rice, and sauces, bringing unique flavors and styles to traditional Asian cuisine.
Pork & Shrimp Sui Mei

Chicken Sui Mei

Berkshire Pork Dumplings

Spicy Pork and Cabbage Dumpling

Chicken Dumpling

Chicken Teriyaki Dumpling 

Chicken with Lemongrass

Spinach Dumpling
Vegetable Dumpling

Steamed Cake Bun (C Buns)

Chicken Teriyaki Buns

Shrimp Dumpling

Thai Curry Samosa

Southwest Chicken Egg Roll

Vegetable Sui Mei

Edamame Dumpling