Provisions present an opportunity for chefs to enhance traditional offerings and introduce innovative dishes. From Old World Style sausages to spicy hams, salami and applewood smoked favorites, Halperns' procurement team is committed to curating a supply of the best quality products and boutique items to fuel creativity. Among the favorites are Vienna Beef Hot Dogs, Italian Prosciuttos, Parmigiana Reggiano and Nueske's applewood smoked meats.
Nueske Hillcrest Farms Meats

Family owned and operated since 1933. It's patience that yields Nueske's trademark taste and quality. They are very patient. They smoke their meats slowly, letting the gentle masters of time and temperature create the smoky, full bodied flavor that has made Nueske famous with great chefs and discerning customers around the world.
Applewood Smoked 18/22 sliced Bacon
Applewood Smoked Sliced, Retail Pack Bacon
Bacon Ends & Pieces
Applewood Smoked Slab Bacon
Sliced Canadian Bacon
Whole Canadian Bacon
Spiral Sliced Hams
½ Spiral Sliced Hams
Smoked Chicken Breast
Smoked Pork Chops, 10oz
Patak
The Patak family has been making old world sausages and smoked meats for 5 generations. We are proud to feature their line:
Andouille
Cooked Bratwurst or Weiswurst
Raw Bratwurst
Knockwurst
Mild Italian – Endless
Mild Italian Bulk & Links
Hot Italian Bulk & Links
Chorizo
Kielbasa
Linguisa
Bangers
Hog Casings
Sheep Casings
Chateau Royale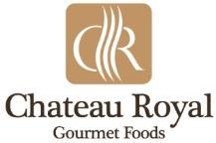 Chef inspired Gourmet Sausages combine exceptional taste and quality with affordability and ease of use.
Alligator Sausage
Buffalo with Chipotle
Chicken with Apples & Cranberries
Smoked Duck Sausage
Lamb Merguez Sausage
Venison with Blueberries
Wild Boar with Cranberries
Rabbit with Herbs
Vienna Meats
Millions of Americans are fiercely loyal to Vienna Hot Dogs. They know the Vienna flavor and they know that Vienna stands for premium quality. Halperns is proud to feature several of their products.
Currently we stock Vienna's Legendary Premium Beef Skinless Franks in three different sizes; 8/1, 6/1, and 4/1. Very soon, we will also have the NEW Monster Sized Premium Spicy Beef "Coach Ditka" 3/1 Sausage. Perfect for a steakhouse or an upscale Sports Concept. Be sure to check with your Halperns' Sales representative today for pricing information.

New York State National Deli Meats

Real New York Deli Flavor.
Cooked Corned Beef
Raw Corned Beef
Plate Pastrami
Smoked Brisket
Split Top Round Roast Beef
Hobbs

Hobbs is a small Applewood smokehouse located in California, known for their exceptional quality. Halperns' is proud to feature some of their best items.
Andouille
Pancetta
Tasso Ham
Smoked Ham Hocks
Prosciutto
Parmacotto

Our story begins in Parma, Italy – the hometown of the Rosi family, and major gastronomic capital. Parma is known throughout the world for its culinary wonders, which include Prosciutto di Parma and Parmigiano Reggiano. In 1978, Parmacotto was created by the Rosi brothers, Marco and Antonio, as a way to maintain the family tradition of Italian salumi-making, improving the process with the use of modern production methods. At the time, the market was divided into extremes: high-quality, artisanal products and poor quality, mass produced salumi. The Rosi brothers responded by creating new techniques for curing and cooking large quantities of meat which maintain the meat's inherent flavor and texture. The specialty steam oven they produced for cooking ham was the initial key to their success. In fact, their cooked ham, prosciutto cotto, was so well received, that in Italy the word Parmacotto is now synonymous with cooked ham.
Mortadella Parmacotto
Mortadella Pistacchio
Baby Mortadella Parmacotto
Roasted Pork Loin
Baby Roasted Pork Loin
Parmacotto-Prosciutto Cotto
Prosciutto Arrosto
All Natural Prosciutto Cotto
Truffle Ham
Prosciutto Di Parma
Prosciutto San Daniele
Speck
Tuscan Artisan Grilled Ham
Tuscan Artisan Porchetta
Tuscan Artisan Panchetta
Cotechino
Bresaola
Niman Ranch Provisions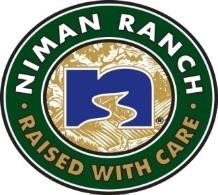 The same old world craftsmanship with a focus on sustainability. These provisions from Niman are sure to please. Most of them are available cured or uncured.
Salame- Dry Italian
Salame- Herb
Salame- Cajun
Salame- Pepper
Salame- Sopressata
Pastrami Navel
Pastrami 1st Cut Brisket
Cooked Corned Brisket
Guanciale
Sparerib BBQ Cooked
Cooked BBQ Half Sparerib – Retail
Pulled Pork in Sauce
Applewood Bacon Sliced
Applewood Smoked No Nitrate Sliced Bacon
Uncured Maple Bacon
Uncured Pepper Bacon
Uncured Chipotle Bacon
Uncured Canadian Bacon sliced
Uncured Canadian Bacon whole
Applewood Smoked Bacon Ends and Pieces
Applewood Smoked Slab Bacon
4:1 Beef Franks
6:1 Beef Franks
Whole Boneless Cured Ham
½ Ham Boneless Cured
Jambon Royal Ham Dry Cured
Ham Steaks
Boneless Petite Hams
Sausage- Andouille
Sausage- Bratwurst
Sausage- Chorizo
Sausage- Sweet Italian
Sausage- Hot Italian
Sausage- Thai Style
Sausage- Apple Gouda
Preferred Fine Foods
Founded in 2005, Preferred Fine Foods has a passion for high-quality hand made products. They take the time and special effort to find or develop those products to make them available to our customers. They are your best resource for ideas that can expand your menu, save time, labor and increase your profitability. They strive to build a strong relationship between Chefs, Distributors and Manufactures to allow for the free flow of creative ideas! Handcrafted unique hors d' oeuvres for the most discriminating of chefs.
Beef Kabob
Beef Satay
Spicy Beef Empanada
Beef Roulade
Beef Springroll
Beef Fajita Cones
Mini Kobe Cheeseburgers
Chicken Pecan Tender
Hawaiian Chicken Kabob
Chicken Saltimboca Skewer
Chicken Macadamia Skewer
Pistachio Chicken Pinwheels
Uncooked Chicken Skewers
Chicken Fontina Bites
Chicken Coconut Pieces
Chicken Sesame Pieces
Tequila Chicken Burrito
Quesadilla Chicken & Cheese
Chicken Dijon
Cashew Chicken Springroll
Chicken BBQ Biscuit w/Smokey BBQ
Raspberry & Almond Brie
Pear & Almond Brie
Cranberry & Brie
Duck & Apricot Brandy Filo
Salmon & Goat Cheese Purse
Fontina & Proscuito Filo
Spinach & Feta Filo
Wild Mushroom In Filo
Asparagus Roll Up
Ratatouille Tart
Assorted Quiche
Spinach Quiche
Cheese Steak Tart
Gruyere & Leek Tart
Tuscan Tri-Colored Tarts
Mascarpone Tarts
Shepard Pie
Spinach & Artichoke Tartlet
Lobster Empanada
Premium Scallop & Bacon
Shrimp Casino
Malibu Coconut Shrimp
Cozy Shrimp
Plaintain Shrimp
Shrimp Cigars
Lobster Tort
Lobster Cobbler
Bella Flora Puffs
Beef Wellingtons
Chicken Wellingtons
Smoked Gouda & Chorizo Puffs
Sweet Potato Puffs
Stuffed Mushroom Florentine
Seafood Stuffed Mushroom
Jerk Chicken Sweet Potato Biscuit
Lobster Macaroni & Cheese Fritter
Chicken Kabob
Chicken Sonoran Purse
Lobster Newburg Filo
Spinach Boursin Filo
Sundried Tomato & Feta in Filo
Assorted Pizza Quiche
Wild Mushroom Tart
Black Bean Pepper Jack Torte
Black Bean Empanada
Ratatouille Tart
Clams Casino on ½ shell
Crab Rangoon
Dragon Shrimp
Andouille & Cheese Puff
Beef Bourguignonne
Reuben Puff
Salmon & Spinach Puff
Sausage Stuffed Mushroom
Wild Mushroom & Goat Cheese
Mini Coney Island Franks
Cuban Cristo Sandwich
Breaded Artichoke & Boursin Cheese
Breaded Artichoke with Goat Cheese
Pork BBQ Biscuit w/Smokey BBQ
Sweet Potato & Bacon Quesadilla
Shrimp Chopstick
Chicken & Wood Ear Chopstick
Tri-Color Tortillas
Mini Franks in a Blanket
Peking Duck Ravioli
Vegetable Strudel
Black Bean Springroll
Vegetable Springroll
Mini Vegetable springroll
Asian Appetizers
Pork & Shrimp Sui Mei
Chicken Sui Mei
Pork Dumpling
Spicy Pork and Cabbage Dumpling
Chicken Dumpling
Chicken Teriyaki Dumpling
Pork and Shrimp Wonton
Chicken With Lemongrass
Spinach Dumpling
Vegetable Dumpling
BBQ Pork Buns
Chicken Teriyaki Buns
Thai Curry Samosa
Japanese Style Udon Noodle