Interview with Chef Jody Brunori from The Laundry in Fenton, Michigan
Today, Jody Brunori, Executive Chef at The Laundry, Fenton, MI , stopped by the blog for an interview. She has been at The Laundry for the past decade and recently appeared on Guy's Grocery Games on the Food Network. In 2016, she was nominated for a James Beard Award, and is an alumnus of the culinary program at Schoolcraft College.

What was your path to the chef that you are today? 
I grew up in the restaurant industry. I started working for a family friend at 13 years old as a dishwasher. I then went on to all aspects of the front of the house. Being close to my family, everything was centered around food. We had great cooks in the family. While being a stay-at-home mom, I decided to go to culinary school. After my son started school, I took a job at a golf club in the front of the house. The chef at the club found out that I was going to culinary school and offered me a position in the kitchen. That's how it all started! I was eager to learn and continued to move up in the kitchen.The industry has been good to me. I eventually became a sous-chef, and was a sponge learning all that I could. An instructor at the culinary school was the chef at The Laundry and asked me to interview for his position. I was hired and that was 15 years ago.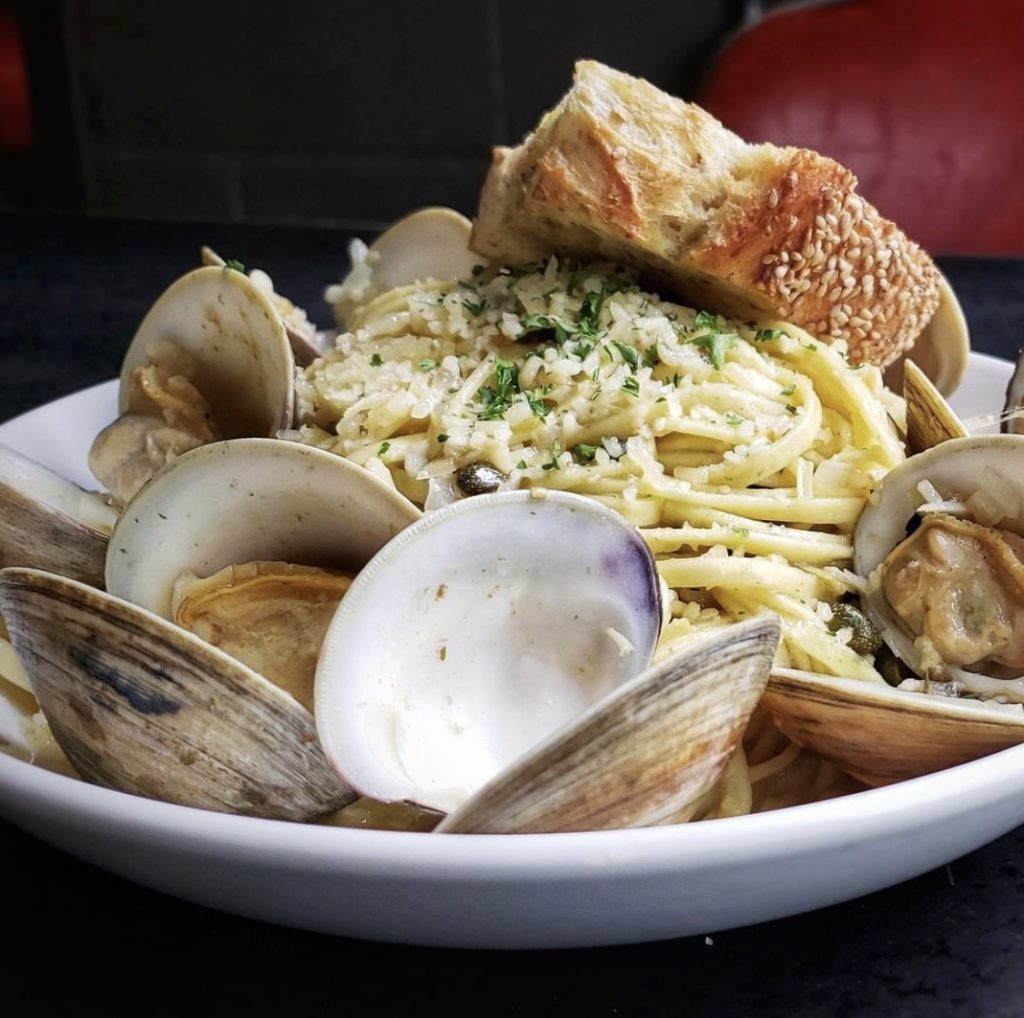 Where do you get your inspiration?
I strive for originality. I like to create a dish that works together holistically. Rather than offer various sides, we create recipes with elements that give the best flavor and experience. When I am creating, I think about how it's going to taste all together, and I want the customer to feel how I feel when I prepare it. I cook from fond memories and great stories. I want things to be interesting and approachable, not just something you can pick up at the supermarket. 

What are your goals as you create menu options and prepare them for your guests?
I hope they have a world-class dining experience and walk away from the table feeling like there was a lot of love and thought put into the meal. We change the menu seasonally three times a year. A lot of thought and creativity goes into these changes. I believe in producing craveability. Creating a dish that the customer has to return to have with ingredients that are sourced locally with high quality.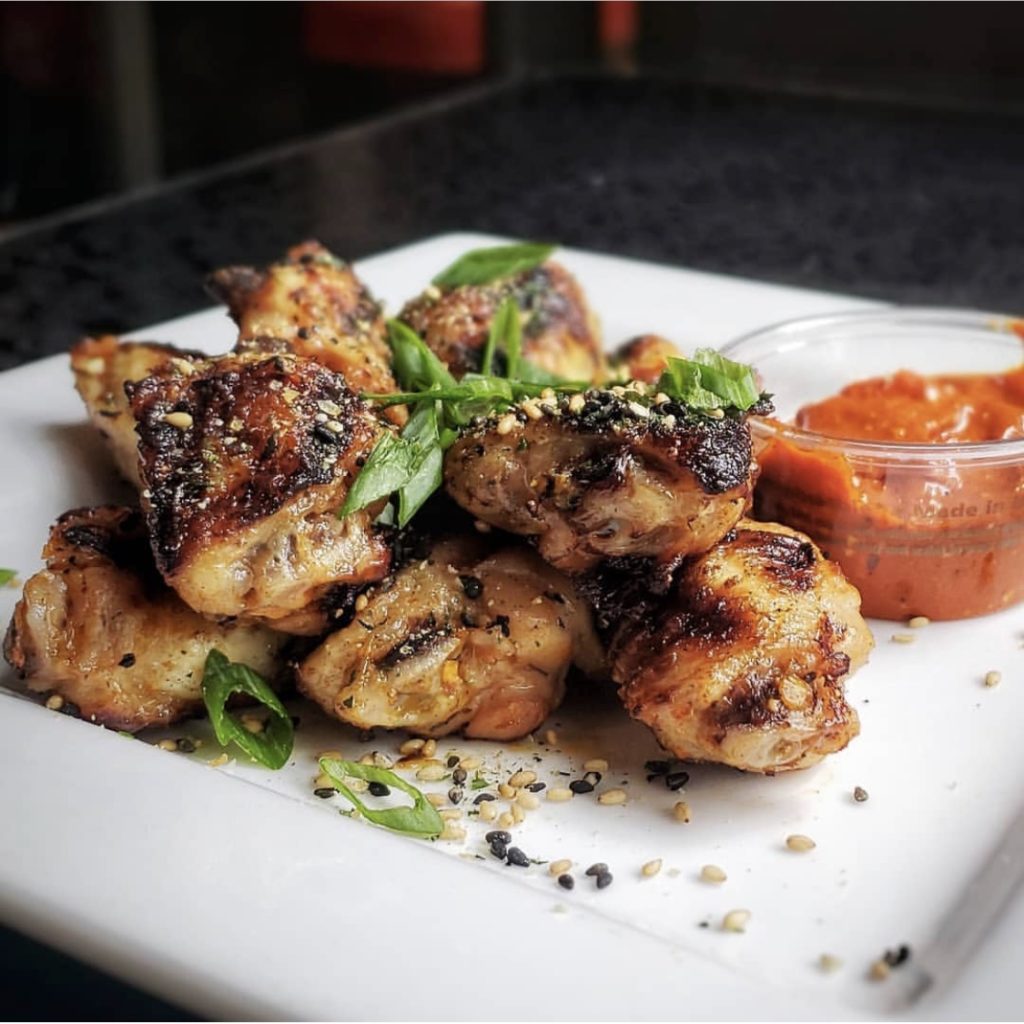 What is the philosophy of the restaurant or your menu? What would you like us to say about your restaurant?
It began as a sandwich shop with bagels, sandwiches, sides, and salads, and it closed at 4:00 p.m. We expanded the restaurant and added a dinner menu.  So much thought and originality has gone into all aspects of the restaurant. We have hand crafted cocktails, hand crafted food and house brewed beer. There is such an eclectic feel to the restaurant. In fact, we have furniture that may have been in your grandmother's kitchen. Nothing matches. It's comfortable, and we're fortunate to have caring owners who are always here and always hands on. An absolute ton of originality and creativity within these walls.  Interesting fact…. It's called The Laundry because it used to be a laundromat. 

How does Halperns' fit into your vision for your restaurant menu? 
Halperns' is amazing with the quality of their products. I get emails each week of what they have on hand and what is available. I almost always say yes, I want it. Their selections really fit with our menu and allow us to be different in the community. It's great because Halperns' has really dialed in to what chefs need. I used to use multiple vendors for each area: bread, dairy, etc. Now I use Gordon Food Service and Halperns'. Halperns' has been a great partner in helping me tell my stories through the recipes I create. They always give me the background on where the product comes from which is important as today customers want to know what they are eating and where it comes from. The items Halperns' brings in have great stories behind them already so they make it easy.

How does Halperns' support you?
Halperns' is great at staying in touch with me and communicating items they feel would fit my restaurant. When I go to their food shows they readily accept my challenge to bring in new things. They make it easy for me to write my menus with such great options for the center of the plate. Halperns' also makes sure that they meet the demand as far as stocking the items I am using.

What is your style when it comes to mentoring young chefs coming into the business?
I am 100% hands on everyday working closely with everybody. It's a scratch kitchen. I prep most of the day, but the line is visible to me. I can see everything going on. Since we like to change the menu, I feel as though it's a teaching kitchen, creating opportunities to teach new things. It keeps me involved with them and they actually like me being there. They all learn how to do things from butchering meat to making soups. I have had a lot of my team move on to work in great places and become Chefs. They always come back to see me. We do a lot of cross training so they learn each station so they stay interested and are able to handle each area. I believe that every team member has a unique offering when it comes to the dining experience of our guests. Stay hungry and always be humble.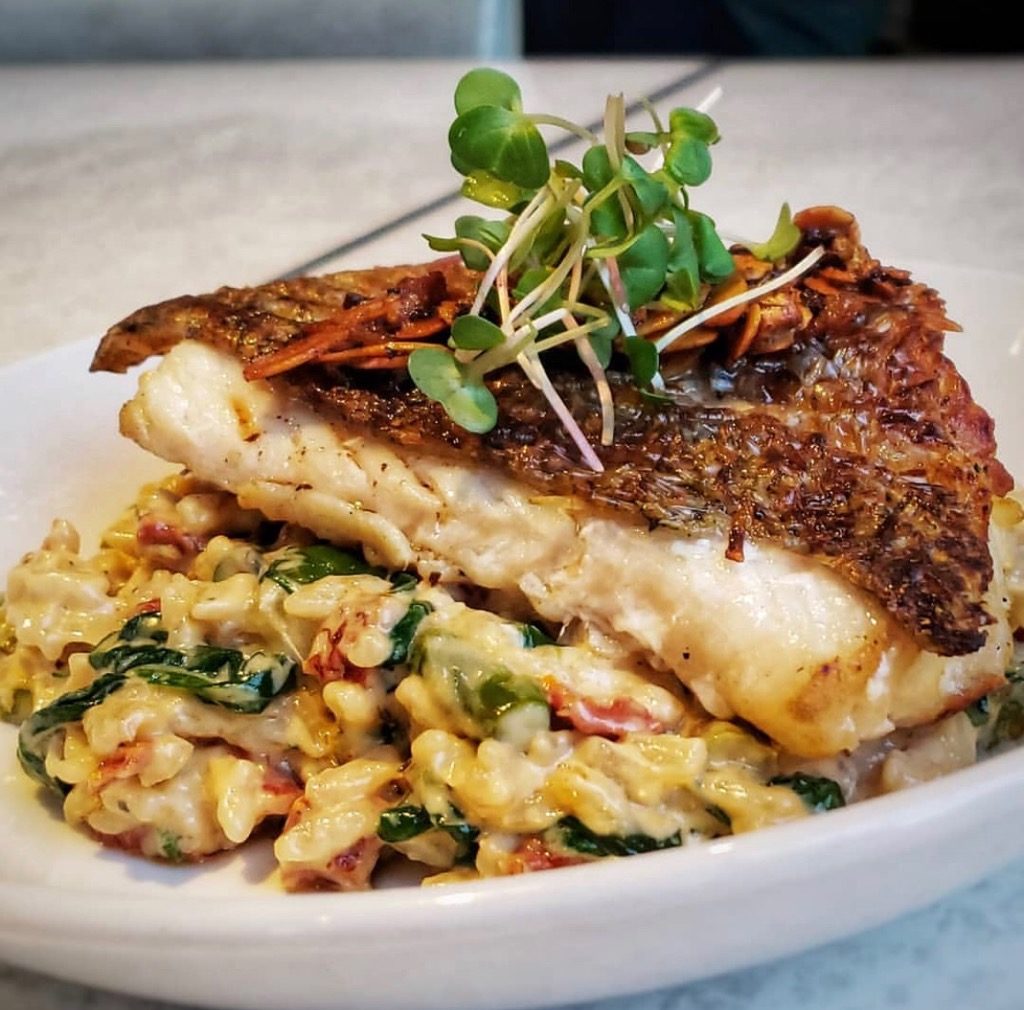 How do you keep a happy kitchen?
It's a family environment. A lot of hard work, but we also have a lot of fun! We all take care of each other. I am very approachable and believe that it is important to reward in public and criticize in private. I also give respect in order to receive respect. I'm not afraid to get in the trenches and work hard alongside my team. And they all know that. I am their biggest advocate!