Making the Cut: 8 Seafood Options for Your Menu
This month at Halperns', we're sharing eight featured seafood items that are worthy of consideration for your center of your plate menu offering.
The summer season is just around the corner. With that comes cravings for fresher, lighter, and healthier food options. From picnics to the patio, there are endless options available to capitalize on summer dining opportunities.
There's been a sea change in seasonal seafood. Alaskan fishing is open, there are unique oyster programs coming out of the East Coast. There are so many fresh options available to prepare for your guests. This is a great time to look at offering some exciting and interesting new selections to your menu.
Goodbye, Stone Crab
The harvest season for stone crab claws is wrapping up, so what's next on your menu? With waters and programs opening up, it's time for an update. Lucky for you, we have plenty of options for every palette and price point.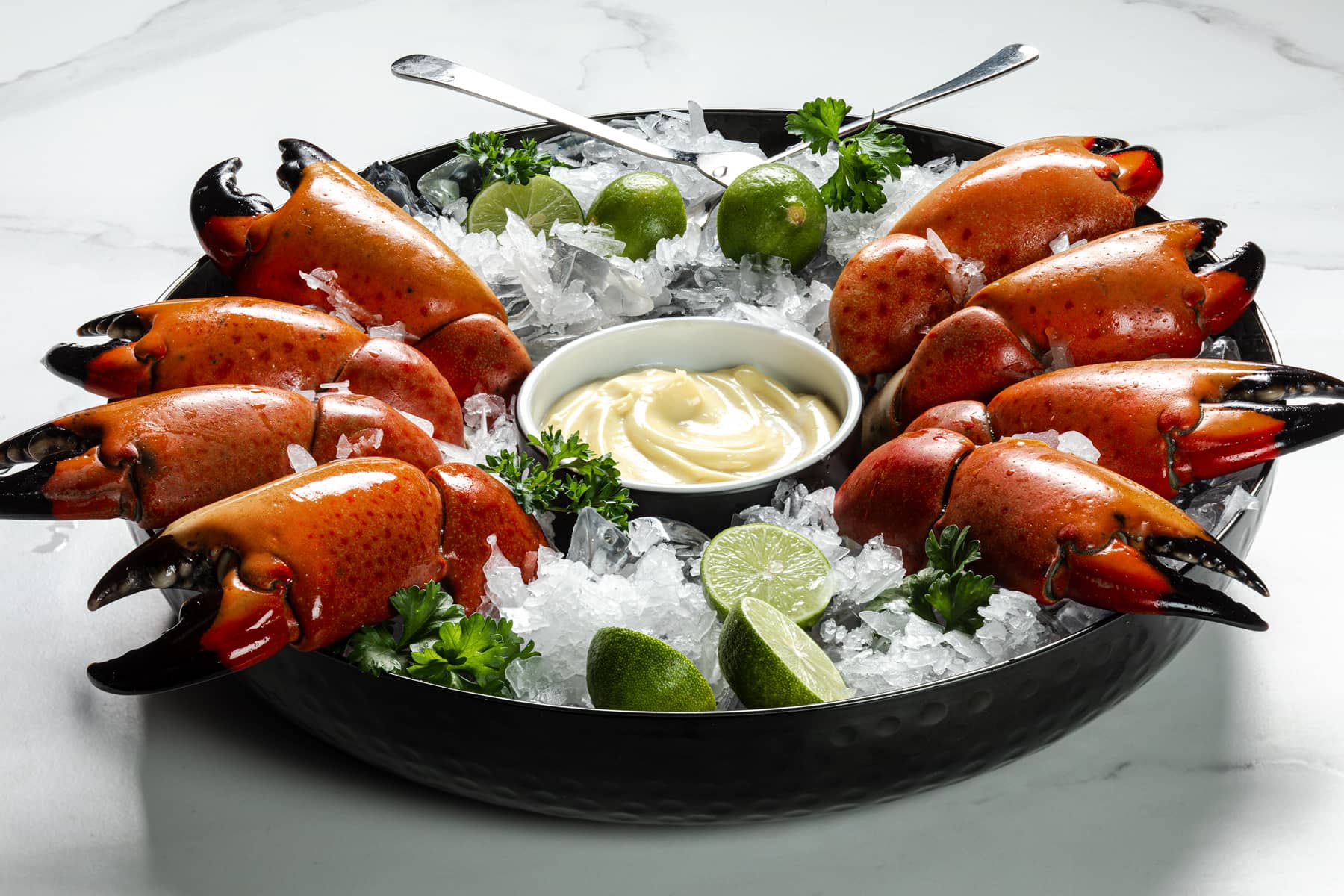 Hello, Summer Seafood Selections
Summer is a time for lighter fare. More Americans are now incorporating fish into their everyday eating. US News & World Report recently ranked the Mediterranean diet the "#1 Best Diet." Its main recommended source of protein, you ask? You guessed it: seafood. Couple that with whole grains, fresh fruits and veggies, olive oil, cheese and yogurt, and you've got a whole mess of deliciousness to build meals around. So, let's make sure your menu stacks up.
Halperns' has a wide selection of fin fish and shellfish, both fresh and frozen, whole or portioned. However, you need it, whatever fits your kitchen best, we've got you covered!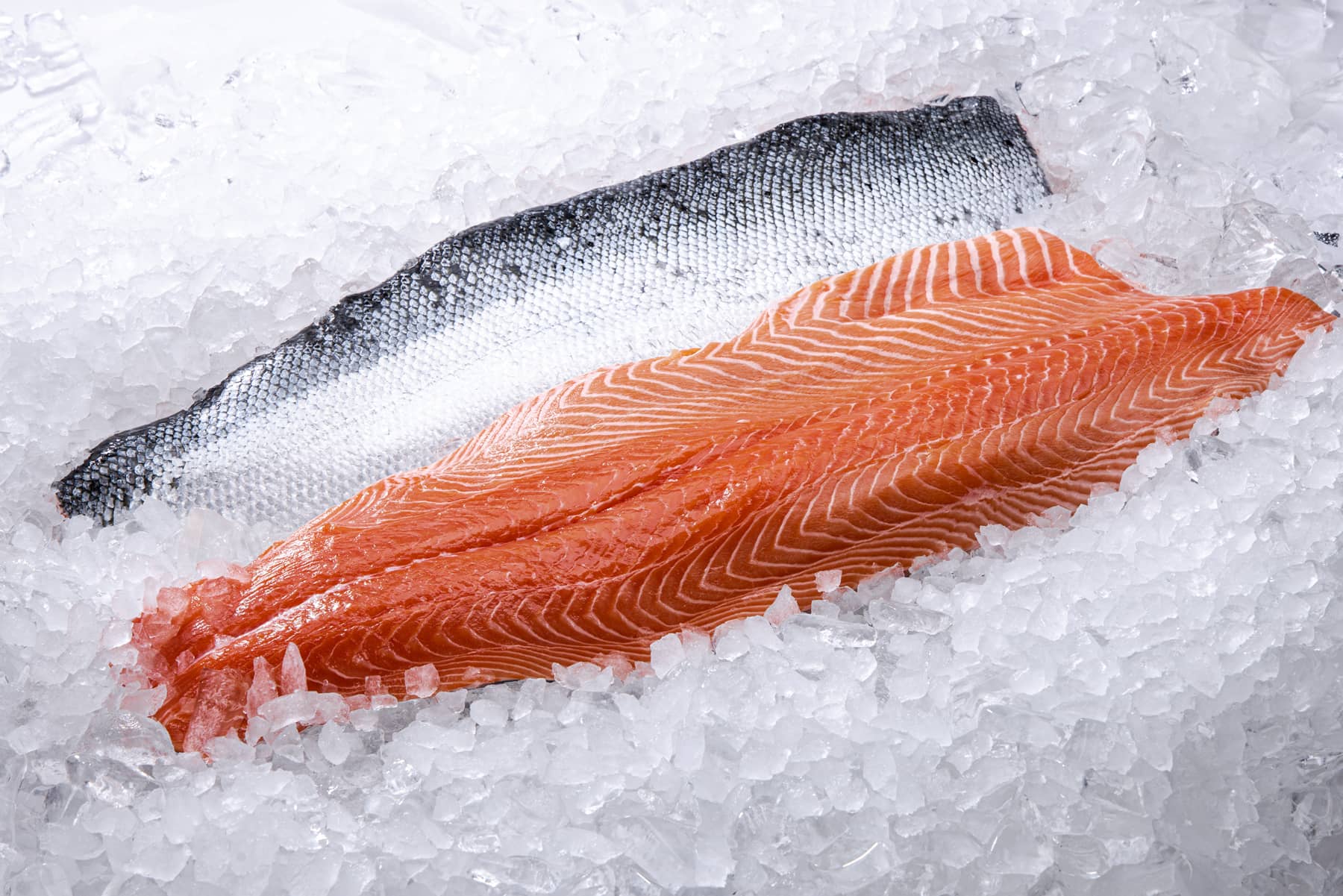 8 Super Swappable Seafood Items
Fresh shrimp

We couldn't start a summer seafood list without this delicious staple. Shrimp come in all sizes – Hello, jumbo! – and are a great substitute for poultry or beef. Perfect on a salad, as an appetizer, or just chilled and served with cocktail sauce, Halperns' shrimp can be ordered from unique origins and in various sizes. Looking for products that do not undergo any chemical treatments? No problem there.

Swap in for chicken breast, tuna, or salmon. Shrimp also works well as taco filling or an unexpected pizza topping, too.

Soft shell crab

Have you avoided this menu favorite for years because of the tedium of dressing soft shell crab? We can offer a huge labor savings for your kitchen, providing already-dressed soft shell crabs delivered in a sleeve and ready for your frier or grill.

Swap in for steak, lobster, or stone crab. This is a major wow-moment for the center of the plate.

Alaskan halibut

Looking for versatility? This is it. Alaska is open and abundant! This mild-flavored, meaty fish is the premium white fish. It lends itself to being baked, broiled, pan-sauteed, fried, or marinated to fill your summer menu with endless options.

Swap in for something lighter, like chicken breast or pork chops.

Wild striped bass

Natural, buttery flavors and a flaky texture is what wild striped bass is all about. This springtime favorite is packed with omega-3 fatty acids, making it a healthy and flavorful choice that can be baked, grilled, or pan-seared to perfection.

Swap in for chicken breast, pork chops, or turkey.

Snapper

Snapper is one of the most sought-after fish – and for good reason. American Red Snapper is the gold standard for all fishers, and is a particularly excellent fish to grill, either whole or in fillets. (Make sure to leave the skin on.) We offer a full line up of snapper to support your budget.

Swap in for steak or a dressed-up chicken dish.

Swordfish

If your consumers are seeking sustainably sourced seafood, this is your fish. Monterey Bay Seafood Watch rated swordfish the best choice in sustainability. Swordfish is a great foray into seafood, too, because of its mild taste and meaty texture. Served in steaks, this popular fish is best prepared grilled.

Swap in for chicken or steak as a hardy, filling choice.

Oysters

You probably know that oysters can taste differently depending on the water locations they're sourced from. From muddier waters to those areas high in plankton and salinity, oysters from South Carolina are different from those in Florida. Halperns' is featuring oysters on the half shell with two unique programs coming from each region.

Swap in for an appetizer that needs updating. These guys were farmed to be the star of the show.

Salmon

This one's sure to be a winner. Wild salmon season is open, there is significant value in this dish, and now is the time to add it to your menu! From farmed to wild, Halperns' has options for your kitchen that are sure to become a fan favorite.

Swap in for steak, other premium cuts of beef, stone crab, or chicken.

At Halperns', we appreciate the opportunity to support your kitchen. With the change in season, let's discuss how to reinvigorate your menu for your brand – from bold flavors to intriguing options for every palette.